2018 Appalachian Health Summit: Health Equity in Southeast Ohio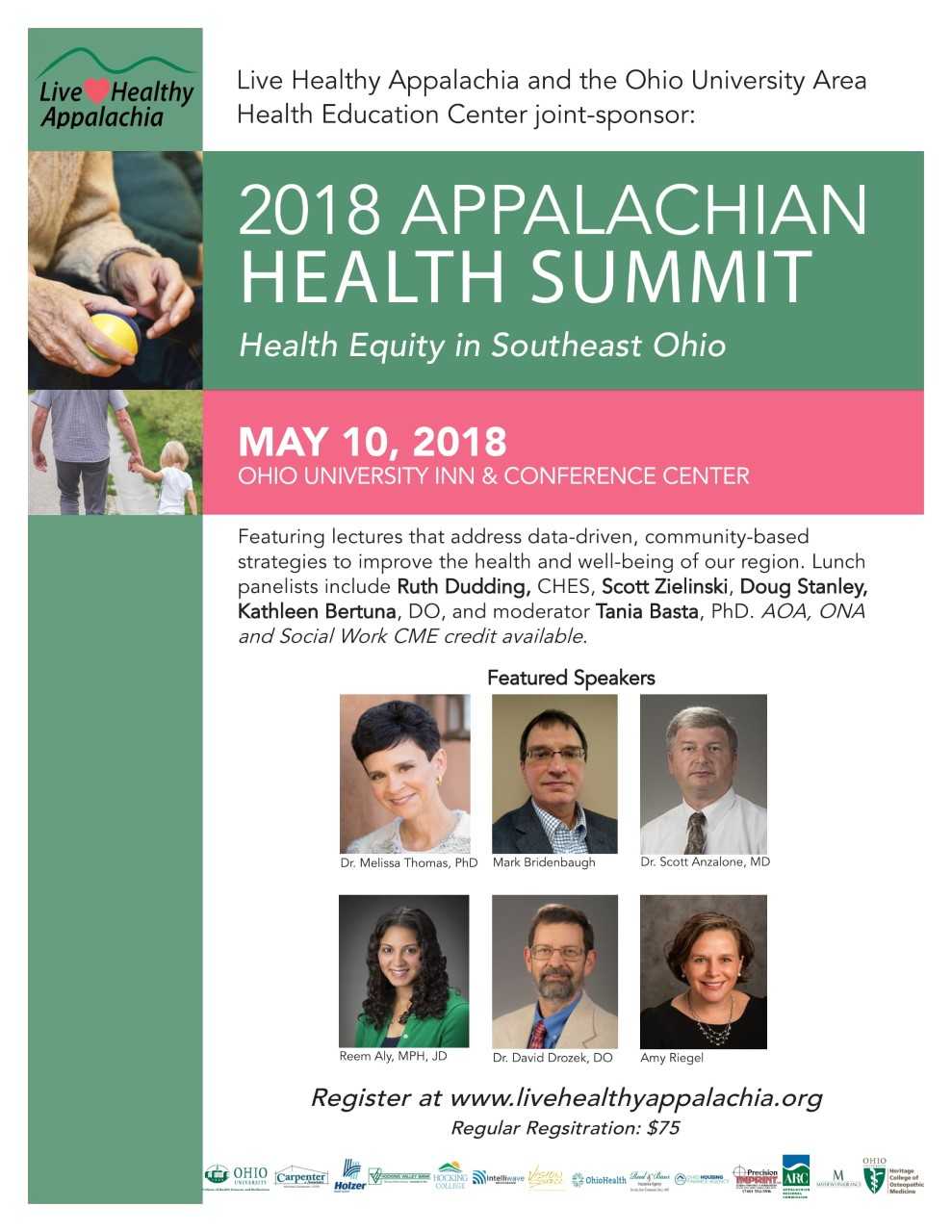 Registration is open!
The 2018 Appalachian Health Summit is joint-sponsored by Live Healthy Appalachia and the Ohio University Area Health Education Center. This year's summit focuses on health inequity in Southeast Ohio. Lectures will address data-driven strategies to improve the health and well-being of our region through community-based research, advocacy and education. Confirmed presenters include Reem Aly, Health Policy Institute of Ohio; Dr. Melissa Thomas, OU-HCOM; Dr. David Drozek, OU-HCOM; Amy Riegel, Caresource JobsConnect; Mark Bridenbaugh, Hopewell Health Centers; and Dr. Scott Anzalone, OU-HCOM Rural and Underserved Programs.
For alternative payment options, e-mail Mollie at mollie@livehealthyappalachia.org.